Do It Yourself
on hand
Manupro's tools and equipments are perfect for beginners, offering to DIYers opportunity to facilitate their works. Manupro's products are very easy to use, handy and reliable, making all users more resourceful and adventurous. DIY is on hand
Discover the brand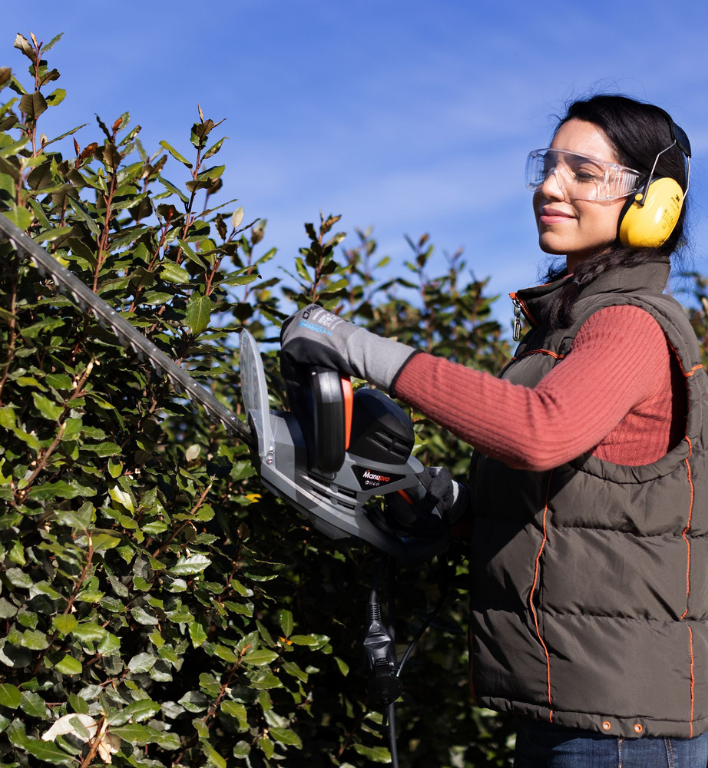 Manupro's tools and equipments are perfect for beginners, offering to DIYers opportunity to facilitate their works. Manupro's products are very easy to use, handy and reliable, making all users more resourceful and adventurous. DIY is on hand
News
Our products
Manupro Cordless drill screwdriver box - 20V - 2 batteries 2 Ah - Quick charger - Aluminium case - 99 accessories
With a compact design, the Manupro cordelss drill driver is light and easy to carry. Supplied with a solid aluminium case and a lot of accessories, it is perfect for quickly and easily assembling kit furniture, shelves, cupboards, tables...and will be your best ally in your daily life (mpcp20v103a).
Our must-haves
Automatic wall-mounted hose reel - 35 m garden hose - Diameter 15 mm
The wall-mounted automatic hose reel is supplied with a complete equipment: a 35 m hose, 1 water connection hose, 2 quick couplings, 2 tap connectors (1/2″-3/4″), 1 lance watering, 1 wall bracket. The fitting is compatible with all standard sprinkler systems. The length of this hose allows you a watering coverage of 3750 m². (mpaghr35m)
See the product sheet
2-blade multi-purpose radial miter saw 216 mm
Equipped with a motor with a power of 2000 W, the radial miter saw has an rotation speed of 4700 rpm. It will allow you to cut a large number of materials with a different density thanks to a cutting width capacity of 340 mm (MPSOR216MM).
See the product sheet
Oscillating sprinkler - Variable watering width - 17 nozzles
The oscillating sprinkler is your ally for watering your lawn or garden. It evenly waters your garden without puddle formation. It allows you to water an area up to 250 m². Thanks to its watering width of up to 16 m² you can cover a large area without having to move the sprinkler. Designed to make your life easier, it is very easy to install and clean. Made from resistant materials, enjoy your sprinkler all year round. (mposspr17n)
See the product sheet
Behind the scenes
Our Values
Simplicity
Manupro's products are very easy to use, simplifying DIY and adaptable for everyone.
Reliability
To do the best job you need good tools. The precision and reliability of Manupro's products make this brand unbeatable value.
Universality
Manupro is for everyone, beginners and professionals alike.
Pleasure
For Manupro, DIY is a great activity not a chore. The brand participates actively in supporting the projects of its clients.
A team of experts at your service
Product quality
Customer service
Design office
Social media
Marketing
Trade
The development of Manupro products
Project Definition
For a better understanding of the current and future needs of customers, the brand implements means to respond precisely to their expectations.
Characterization of the product
To respond as best as possible to your wishes, our teams define the product's functionalities and its design, the lead time and the appropriate after-sales support.
Product development
Once the product features are defined, our engineers start the design process until the product being thought becomes reality. Independent laboratories take over to ensure its quality, safety and reliability.
Product manufacturing
The factories of the brand are moving to the production stage on an industrial scale in accordance with the defined specifications. Their know-how is recognized in France, in Europe and in the world.
Listening to our customers
The brand is on a daily basis close to its users by responding to their opinions and questions. The biggest challenge is the ability to listen to what the customer is saying and learn from it to improve and innovate.
Services to users
All products are guaranteed 2 years, with delivery services and after-sales solutions provided by partners based in France and selected by the Brand.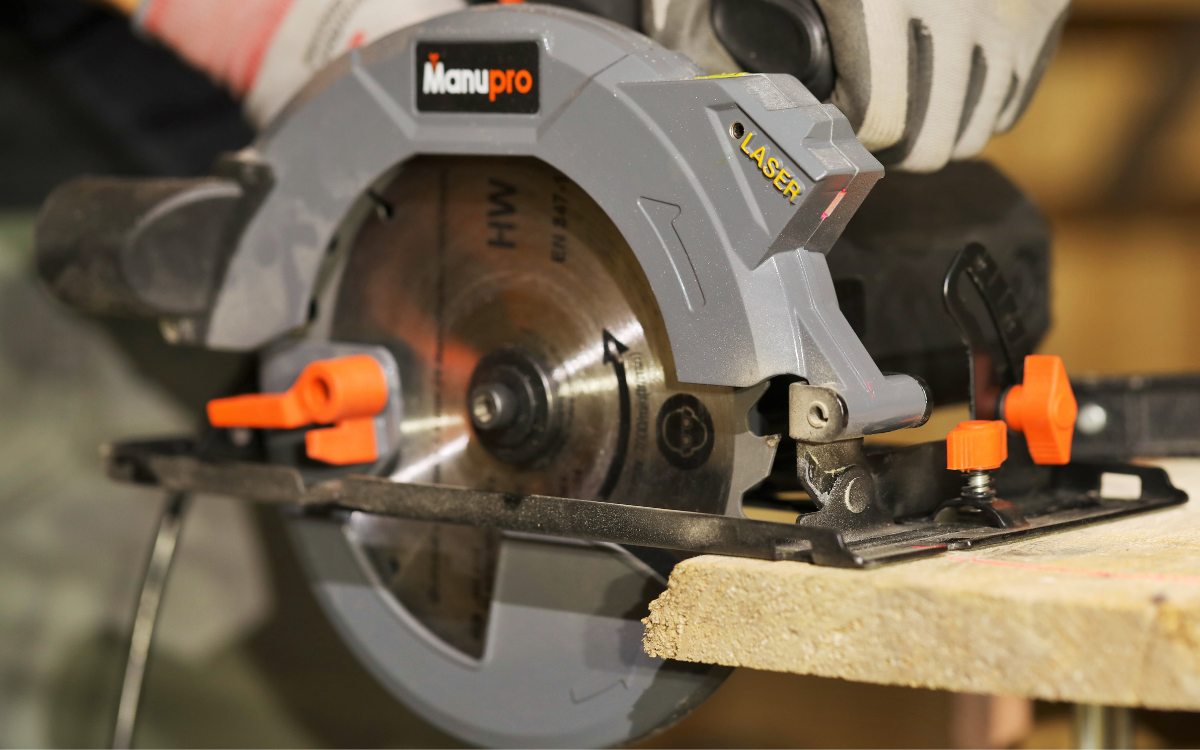 Corded electric circular saw - Power 1800 W - Blade 24 teeth of 185 mm
Blade material: Tungsten Carbide (TCT) - Cutting width at 90 ° = 62 mm - Cutting height at 90 ° = 46 mm - Cutting angle: 0-45 ° - Rotation speed: 5500 rpm - Laser guidance - Suitable for wood and plastic - Soft start and rapid and regular sawing progress thanks to its 1800 W motor (MPRCIRSAW1800)